Blog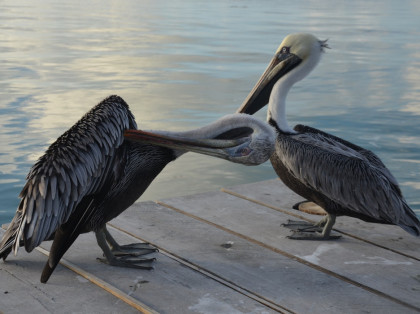 Calling All Ecotourists: Visit a Premier Birding Destination!
For birding enthusiasts, the South Shore Harbour Resort and Conference Center is one of the best ecotourism spots in the country. As part of the Great Texas Coastal Birding Trail, nearby League City is ranked one of the top five destinations in the U.S. for birding, and is a haven for many North American migratory birds, such as Brown Pelicans (previously on the endangered list), Sandhill Cranes, Great Blue Herons, Red-Headed Woodpeckers, American Egrets, and the occasional endangered Whooping Crane.
An ideal spot for bird-watching in League City is the Clear Creek Nature Center, and it is family-and-dog-friendly. The kids will have a fun and educational day learning about birding here - there are clean, concrete paths, and designated "viewing stations," along with ample parking, a picnic/grilling area and clean restrooms. Be sure to bring plenty of water or other beverages, and pack some insect repellent, as the mosquitoes can be bothersome. Hours are 7:00 AM-7:00 PM.
Read other posts
Publication Date: 2016-10-05