Blog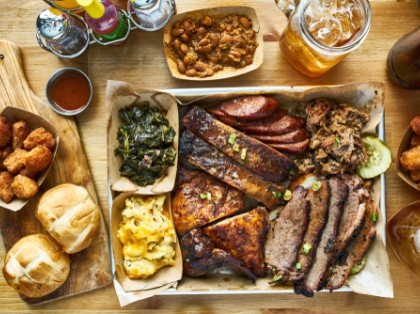 Top Restaurants To Visit
Homestyle meals and smoked barbecues are favorites among the residents of League City, but the lunch and dinner circuit includes some noteworthy Latin American cuisine too. We are sure you will enjoy these delicious places during your stay.
Red River Barbeque Company – Whether it's pulled pork, tender brisket, or a half-rack of ribs, experience authentic Texas barbecue here.
Main Street Bistro – Tucked into League City's historic district, this cozy bistro puts a modern twist on French and Hispanic cooking combined with a Creole flair.
Kelley's Country Cookin' – This family-owned establishment started back in 1984 and serves up no-frills comfort food. Come for the atmosphere and stick around for all the country fixings.
Esteban's Cafe & Cantina – As one of League City's favorite locales for over 20 years, Esteban's is well-known for preparing authentic Mexican-style entrees from scratch.
Red Oak – If Cowboy White Chicken Chili and Big Tex Club salads make sense to you, then have a seat at one of Red Oak's picnic-style tables and get ready to chow down.
Read other posts
Publication Date: 2019-12-27