Quench Your Thirst for Fun & Sun at Our Oasis Pool & Bar
Soak in the sunshine at our swanky marina-side pool with swim up bar, private cabanas and outdoor lounge. Swim, play, or dip your toes into the 185-foot Oasis Pool, and when you're ready to come out, wrap yourself in a plush towel and relax atop a reclined chaise lounge. Private cabanas are available too! Refresh over cocktails and conversations with family and friends or swim right up to the bar and order lunch for the gang. Stay tuned for our upcoming events.
We look forward to welcoming you back at our pool bar when we reopen for the 2019 season in March!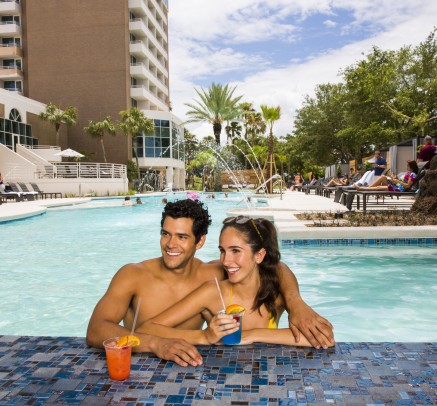 Hours of operation:
11AM- 9PM
Upcoming events
Polar Bear Plunge
Saturday, December 8th, 2019
Join us for our 8th annual Polar Bear Plunge! The event will take place promptly at 9am at our sparkling Oasis Pool. You'll also be supporting a good cause as proceeds will benefit Rotary programs such as the Food Truck, Polio Plus and our local community. We hope to see you there!
See all events
Cabana Rentals
$125 Monday–Thursday | $250 Friday–Sunday
Cabana rental includes: chilled bottle of Champagne, 4 bottles of Fiji water and a private server to greet you upon arrival For cabana reservations please call Adam Folden at (281) 334-1000 ext. 2022 or email at AFolden@sshr.com
or call (281) 334-1000