Blog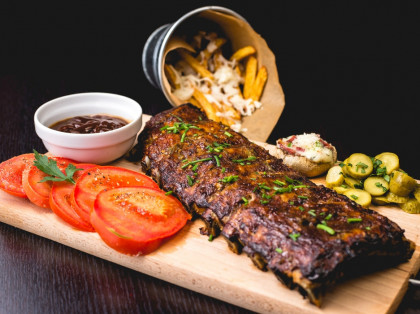 The Best Bites in Texas
Red River Barbeque Company
Be it pulled pork, tender brisket, or a half-rack of authentic ribs, Red River deserves your dollar for that authentic Texas barbecue.
Main Street Bistro
Comfortably tucked into League City's historic district this cozy bistro serves its modern twist on French and Hispanic cooking, combined with a Creole flair.
Kelley's Country Cookin'
This family establishment that started back in 1984, serves up no-frills comfort food. Come for the pleasant atmosphere and stick around for all the country fixings.
Esteban's Cafe & Cantina
As one of League City's favorite locales for over 20 years, Esteban's is well-known for preparing authentic Mexican style entrees from scratch.
Donuts Kolaches and Tacos
No tacos in sight, but this small and locally owned bakery prepares batches of colorful donuts and kolaches—a bread topped with fruit compote we think you might like.
Red Oak
If Cowboy White Chicken Chili and Big Tex Club salads makes sense to you then have a seat at one of Red Oak's picnic-style tables.
Read other posts
Publication Date: 2016-09-12